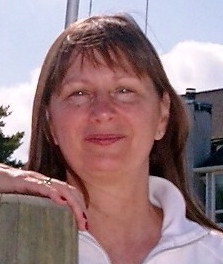 Judy Strich- Minetree
Executive Director & Founder
Judy Strich-Minetree is highly motivated with a passion for senior and human services. Judy is a Licensed Assisted Living Administrator (CALA), with the New Jersey Department of Health and Senior Services, a Certified Dementia Practitioner (CDP), a former Certified Senior Advisor (CSA), and a former Certified Volunteer Advocate, for the New Jersey Office of the Ombudsman for the Institutionalized Elderly. As an Experienced Director with an impressive history of developing, implementing, and administering senior living programs, Judy is committed to providing resources to low income senior citizens that restore their quality of life. During her career, Judy has received accolades and acknowledgment for strong leadership, team-building, staff retention, training, census building, revenue generation, fundraising, and volunteer coordination. She is skilled at building community-based alliances and partnerships. Some of her personal strengths include maintaining confidence and poise under pressure and the ability to communicate with diverse groups of people at all levels.
Grisel
Contreras
Vice President
Ms. Contreras  has over 13 years of experience in various aspects of health and social services. She has a proven track record of success coordinating and managing a wide variety of government programs. During her career, she has demonstrated success in building, developing, and facilitating community relations in both professional and volunteer capacities, with expertise in program development, promotion, advocacy, public speaking, presentations, negotiations and relationship building. Ms. Contreras  has applied her dynamic communication skills towards cultivating critical community business organizations, social services agencies, and government alliances vital to achieving targeted objectives. She has specific expertise in program development, fiscal management, systems administration, team building, motivation/staff development, special event production and project coordination.
She is an accomplished Healthcare Executive with extensive experience in clinical and business operations for Home Care, Hospice, Managed Long Term Care Plans, Population Health, and Community based organizations.
Stacey Kane
Secretary
Stacey Kane has been a certified Pet Therapy Handler in New Jersey since 2000. She has won many awards from Pet Therapy organizations and Senior Care Facilities. Stacey has combined her love for her King Charles Cavalier therapy dogs and enriching the lives of seniors. Stacey has dedicated many hours to the training of her pets and takes great pride in the service she provides. This is only one of many ways Stacey has made a difference and is enriching the lives of seniors through her love and compassion. Stacey Kane proudly serves on the board of Directors for the Margaret Hague Foundation
Joseph Minetree
Treasurer
Joseph Minetree is a licensed dispensing optician living and working in New Jersey. Since 2000 he has been serving clients at EyeDesign, a prestigious optical shop in Monmouth County. Currently in his 40th year of his chosen profession, he has experience in every aspect of prescription eyewear design, selection, fabrication and service. Previously, he has managed J.R.Opticians, an optical dispensary affiliated with Optical Illusion in Westwood, NJ. He gained years of valuable experience working with seniors from every strata of society. Together with his parents, he owned & operated Minetree Optical Co., a well-loved family business in Norfolk, VA. Mr. Minetree serves on the Board of Directors of the riverfront community in which he resides. The recent clubhouse improvements have begun to revitalize the neighborhood association. Now Mr. Minetree proudly serves on the Board of Directors for the Margaret Hague Foundation, a nonprofit developing affordable housing for independent low-income seniors in New Jersey
Directors
Deborah Naser
Kathleen D. DiMario